I haven't posted in years so I thought I'd do a quick catch up of who's who in my life now
I decided to give boys a try! We brought home a pair of babies two weeks ago and are busy doing introductions with our established mischief of eight bucks.
First one up: Managed to catch myself a fiancé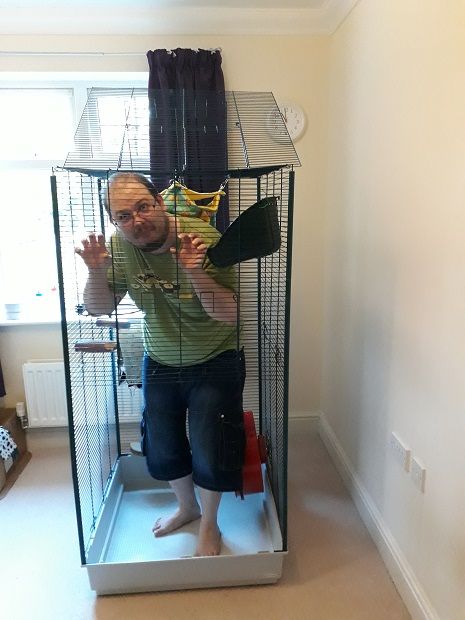 My older eight bucks. Top: Fizzing Whizzbee (all you see is a black tail), Sugar Quill, Pepper Imp. Middle: Bertie Bott, Drooble Gum. Bottom: Grindylow, Snidget (with his gorgeous jester smile), Niffler.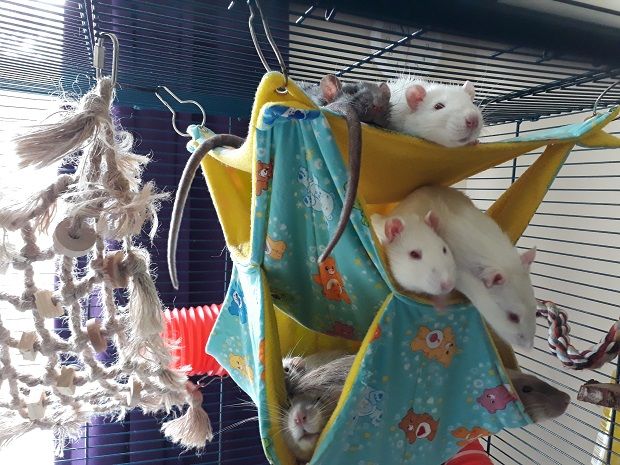 Matthew (my fiancé) says that Niffler is my favourite. The truth is, he's just a mommy's boy who constantly wants attention from me. I have to take him to the vet tomorrow because I've found a swelling on his side. I'm hoping it's an abscess and nothing more sinister.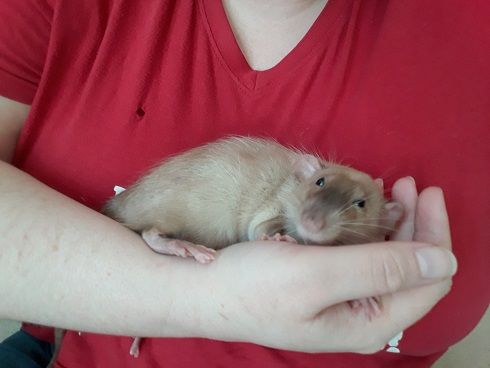 Niffler's brother Grindylow isn't really a people rat. He's a tiny thing with short man syndrome
Just realised that I have no unblurred photos of my third smeeze, Snidget. He's a sweet, licky daddy's boy.
Next in age are my three lab rats. I struggle to tell them apart sometimes but there's a few differences if I can compare two of them
They're the only rescues in my mischief. There's a lab that needs female rats for breast cancer research. When they breed more subjects, all the boys are surplus that are euthanased when they're around 3 weeks old. Someone in the facility sneaks out a few boys whenever she can.
Despite their rough start, all three PEWs are very licky and will spend half of free roam making sure mommy is cleaned to their high standards.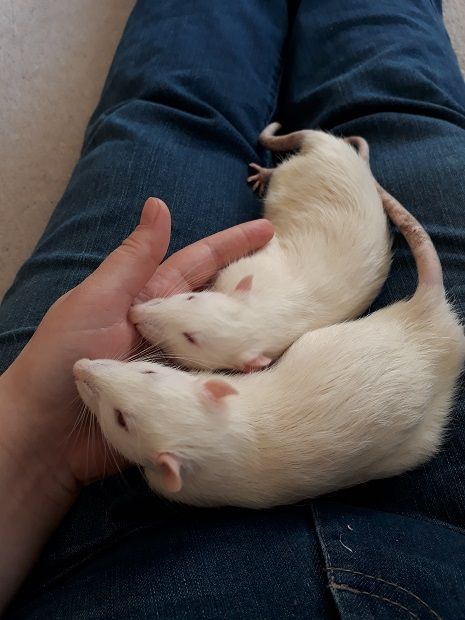 Quill is a silvermane rex who is impossible to photograph because he never stays still!
His black rex brother, Fizz, is a cuddly photogenic sweetheart (with Grindylow here)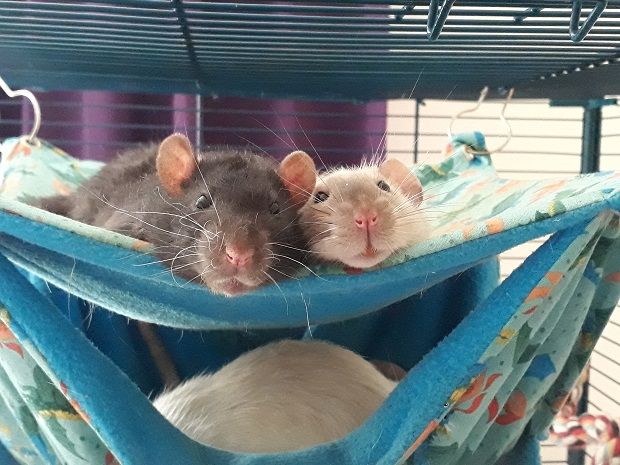 The new babies!
Nox is a total drama queen who is dragging out the introductions because he squeaks and noses off anytime anyone even looks in his direction. He's a black variegated rex, although it's difficult to see in this photo because he's going through a baby moult.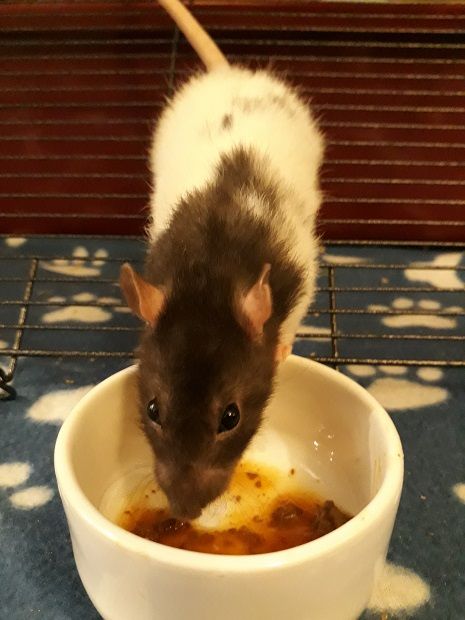 Lumos is much braver than his brother, Nox. He's curious and loves to explore.